Tourists need up-to-date accuracy, detail but not distraction, and reassurance when they're in unfamiliar territory.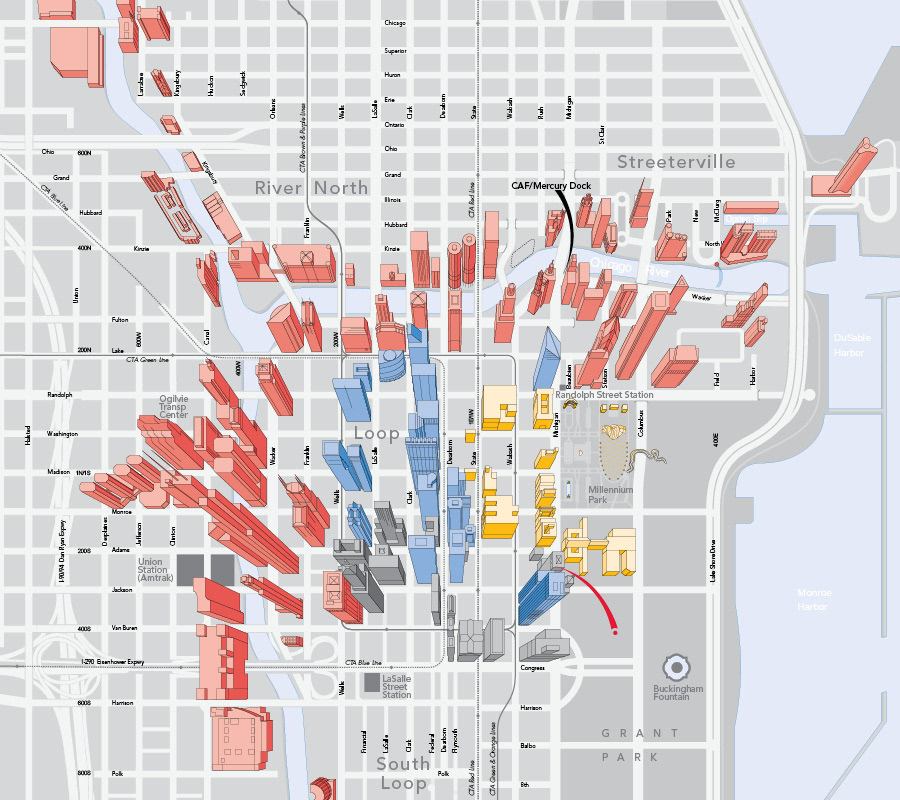 This brochure map highlights the buildings visited on Chicago Architecture Center tours.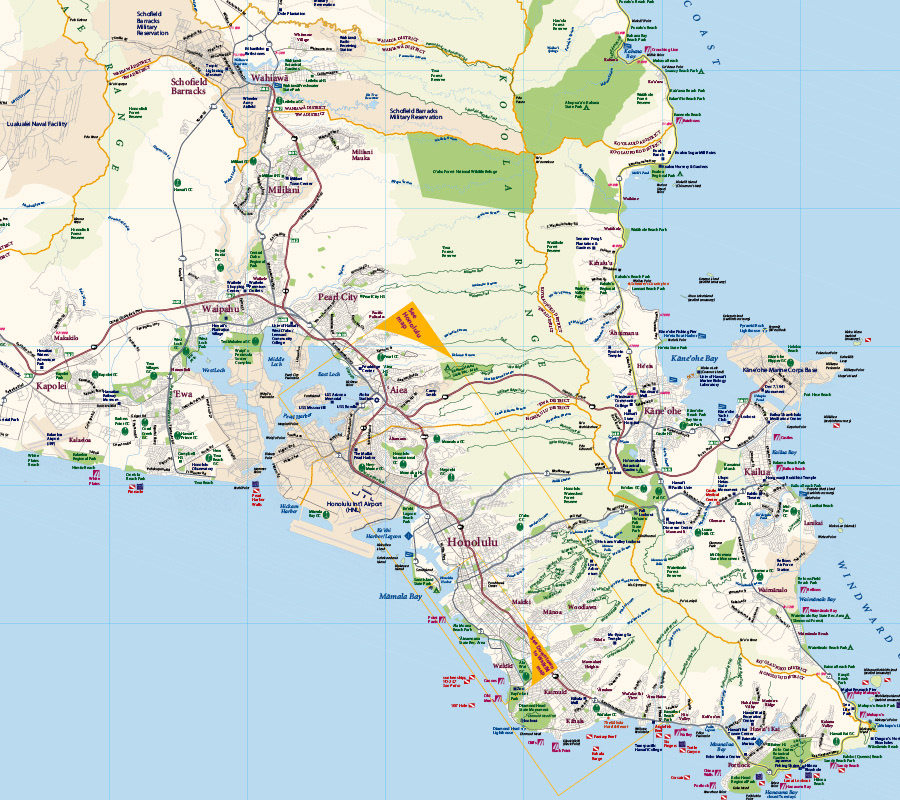 The Great Pacific map of O'ahu clearly shows visitor attractions, nature preserves, and recreational sites.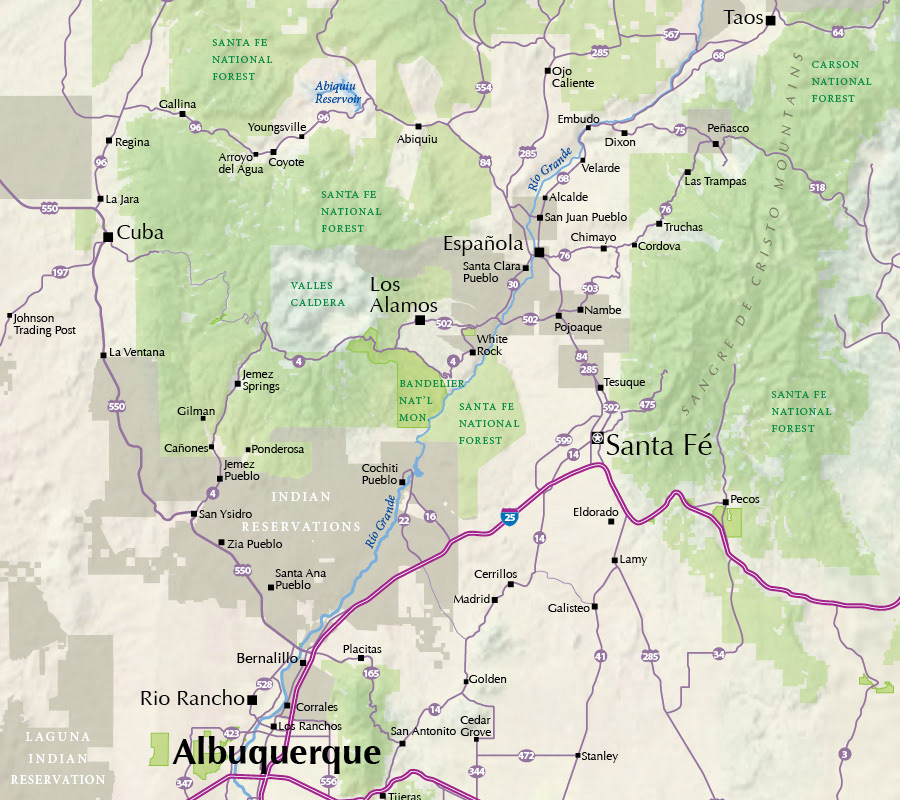 Regional maps created for Directory Plus show the highways and rugged terrain of central New Mexico.

A guide for hotel guests identifies visitor attractions across the city of St. Louis.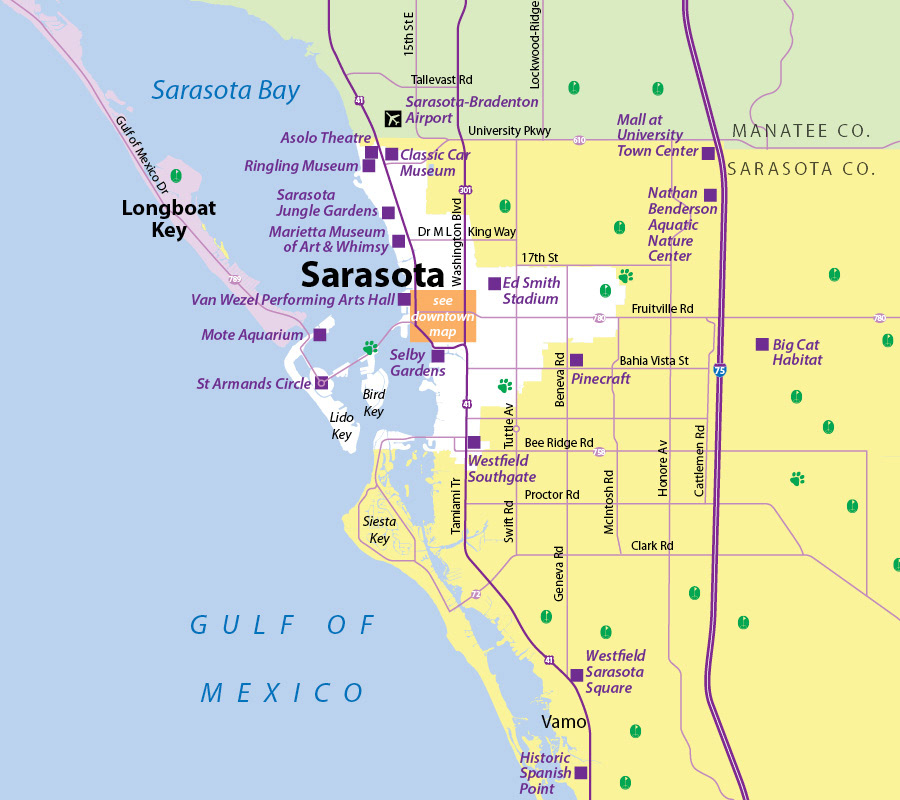 A tropical Florida color scheme identifies tourist sites, dog parks, and golf courses around Sarasota.