We've mapped Chicago in great detail, plus a number of smaller cities across the West for local directories. For most of these, we did our own extensive field checking to ensure accuracy.

This basemap shows every building in Chicago's central area, categorized by use—and even the pedway.

We've mapped many cities of the Intermountain West, including Albuquerque, for local publishers.

The pedway network of downtown Minneapolis adds important context to this map of apartment projects.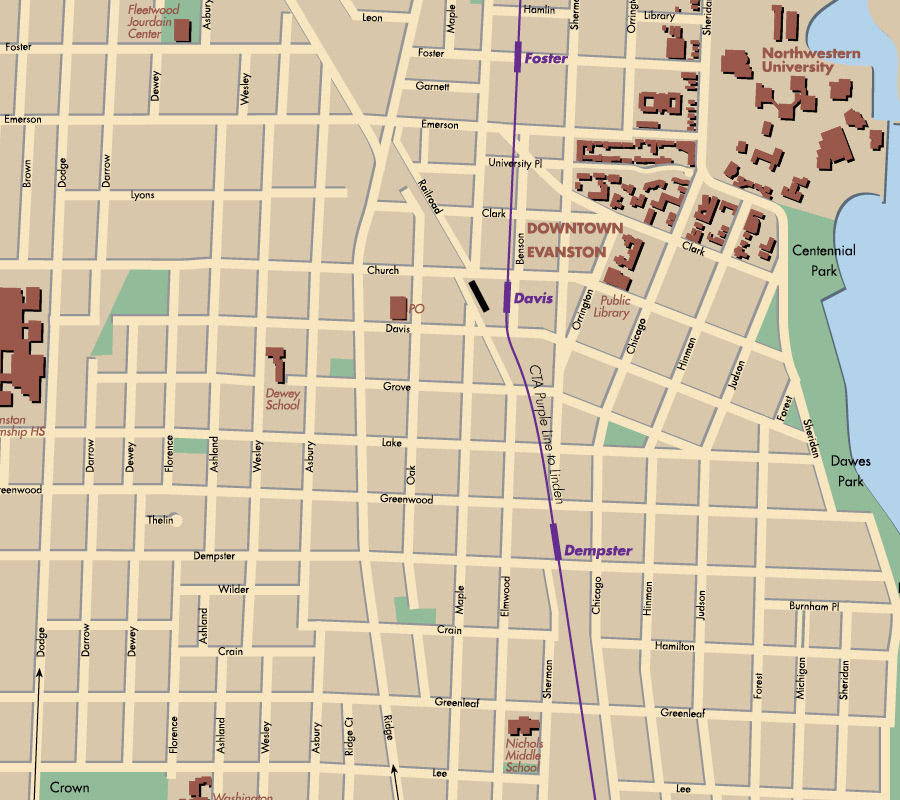 A marketing map of an Evanston development shows nearby amenities and Northwestern University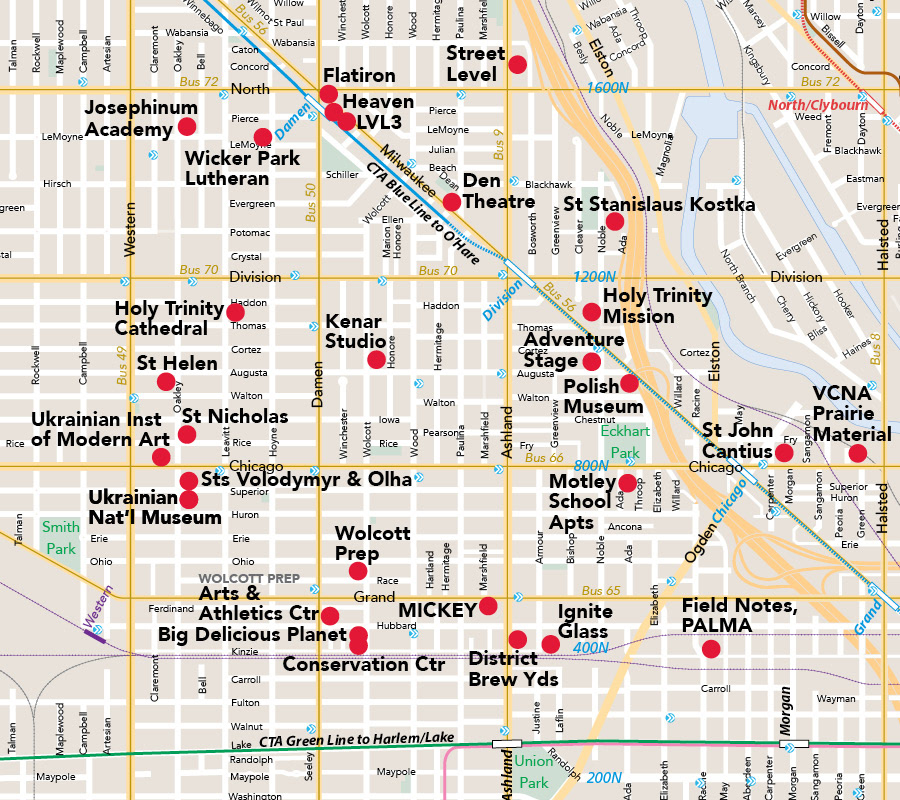 A map of the entire city, including transit lines, is the background for showing Open House Chicago sites.