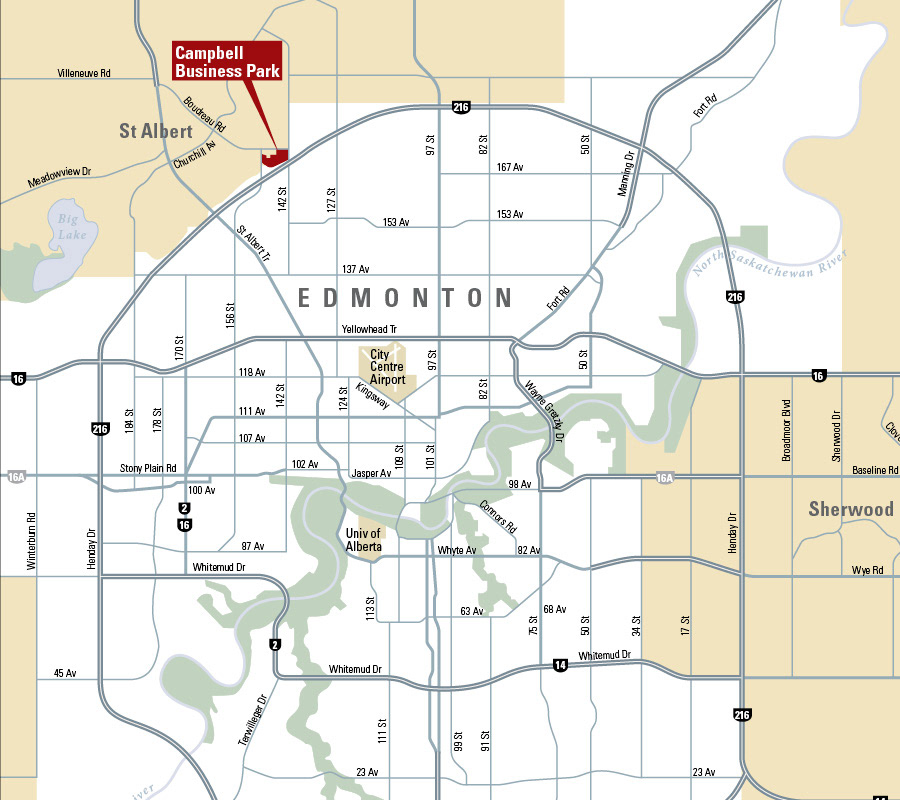 A map locating an Edmonton business park, used in real estate leasing materials.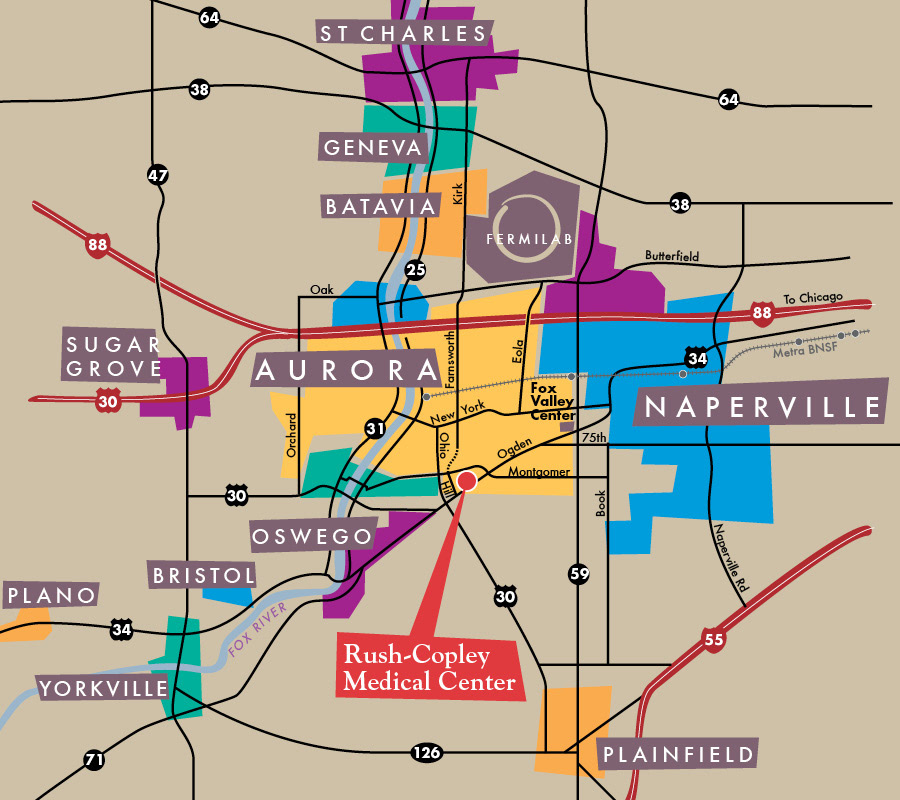 An informal "cut paper" look makes a hospital locator map a little friendlier.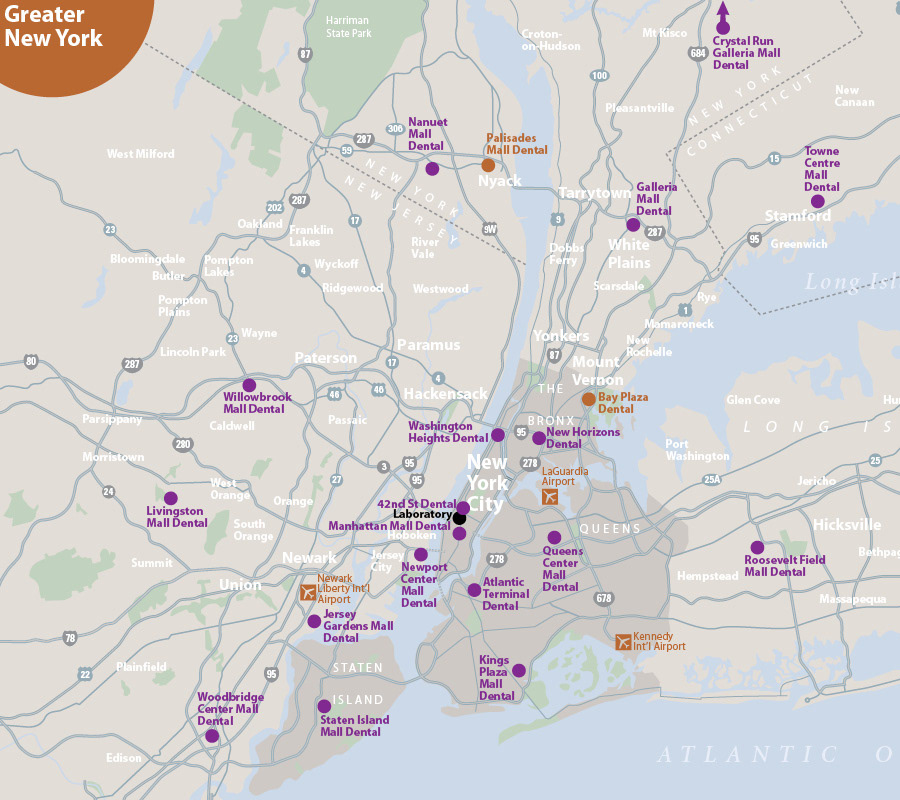 Location of a client's dental practices around the New York City region.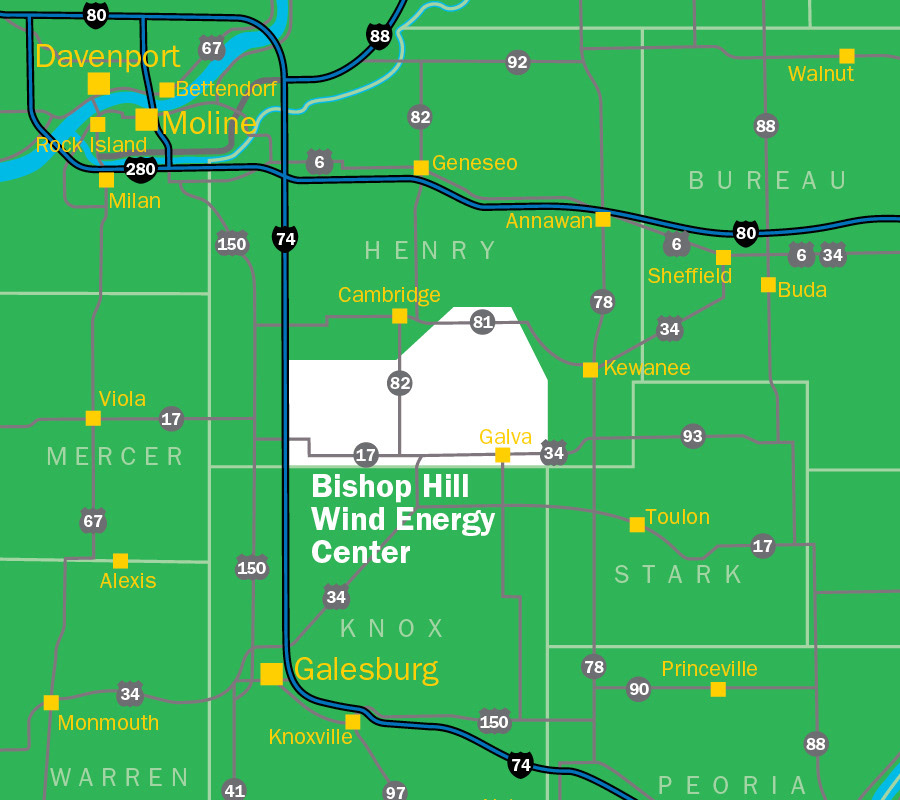 A brochure map shows where a new cluster of windmills are proposed in rural Illinois.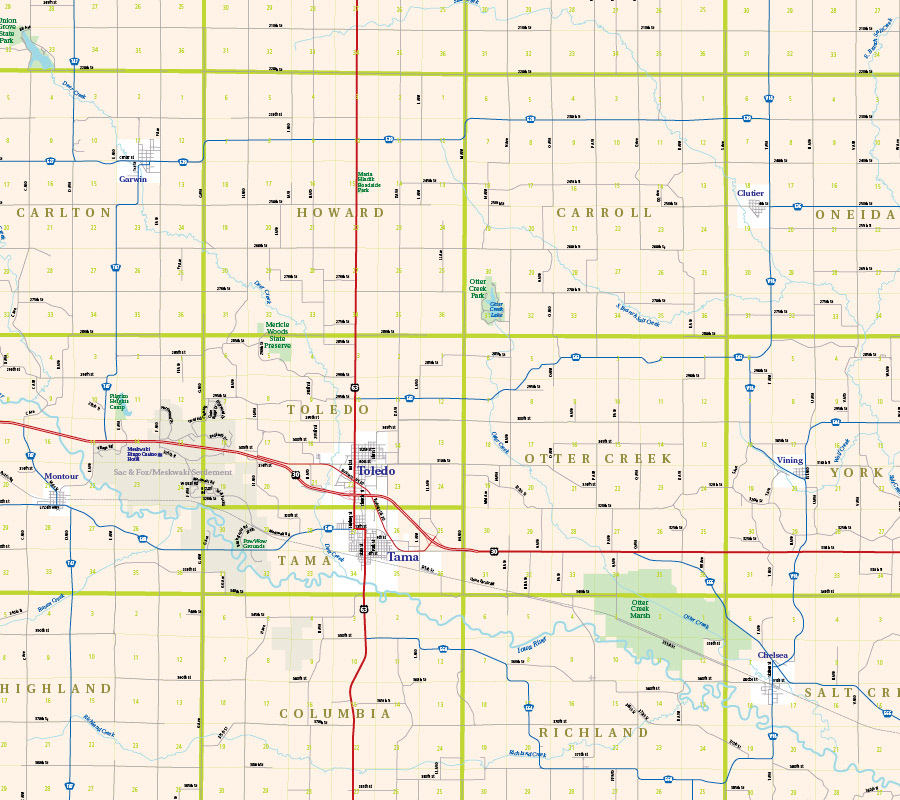 This detailed map of all public roads was created for Tama County, Iowa.