Much of our work is for clients in the field of real estate. Our maps are used for everything from leasing suburban apartments to analyzing central city office markets to marketing a portfolio of regional malls.

Demographic context suggests what might be a good fit for a Denver-area redevelopment opportunity.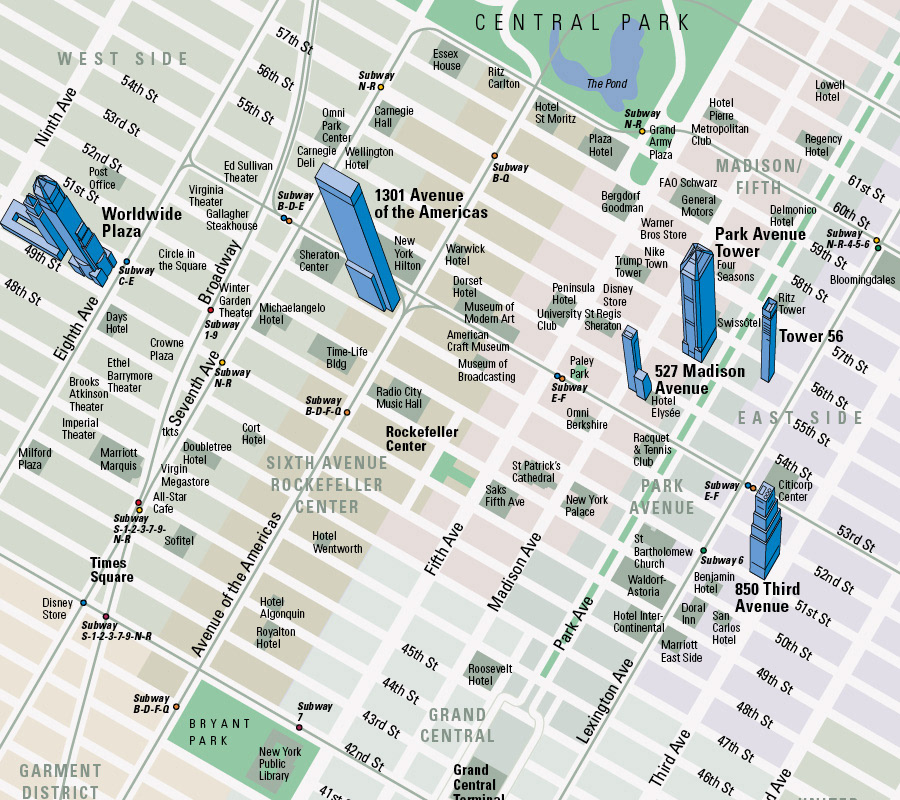 A map of Midtown Manhattan dramatically highlights selected office properties.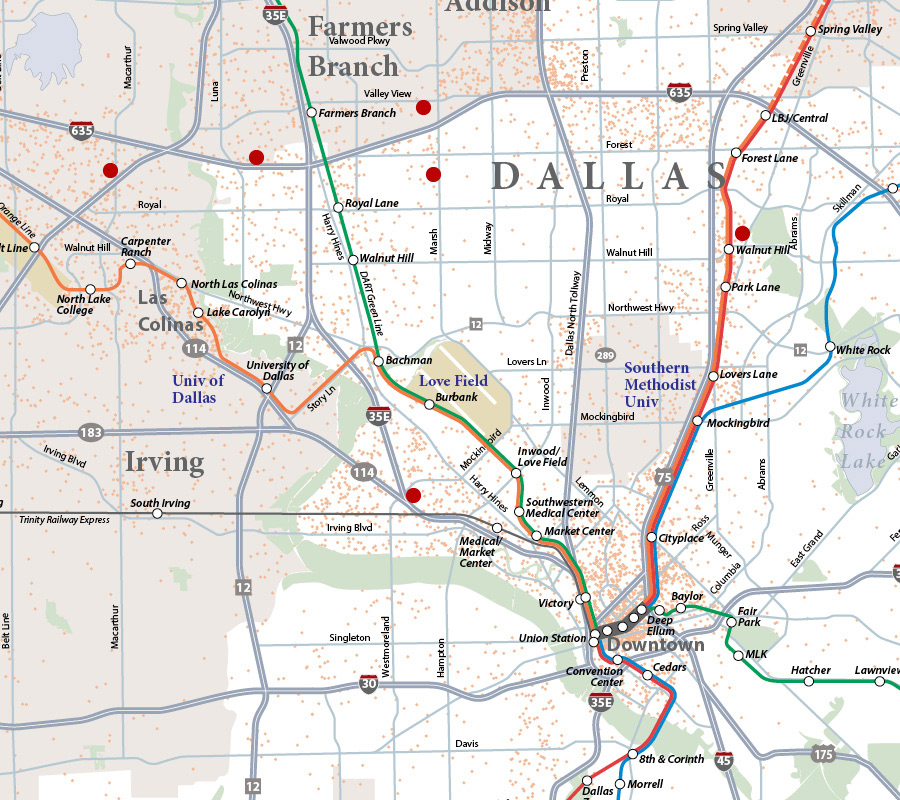 Potential multifamily sites can be considered in relation to rail transit and job locations (light orange dots).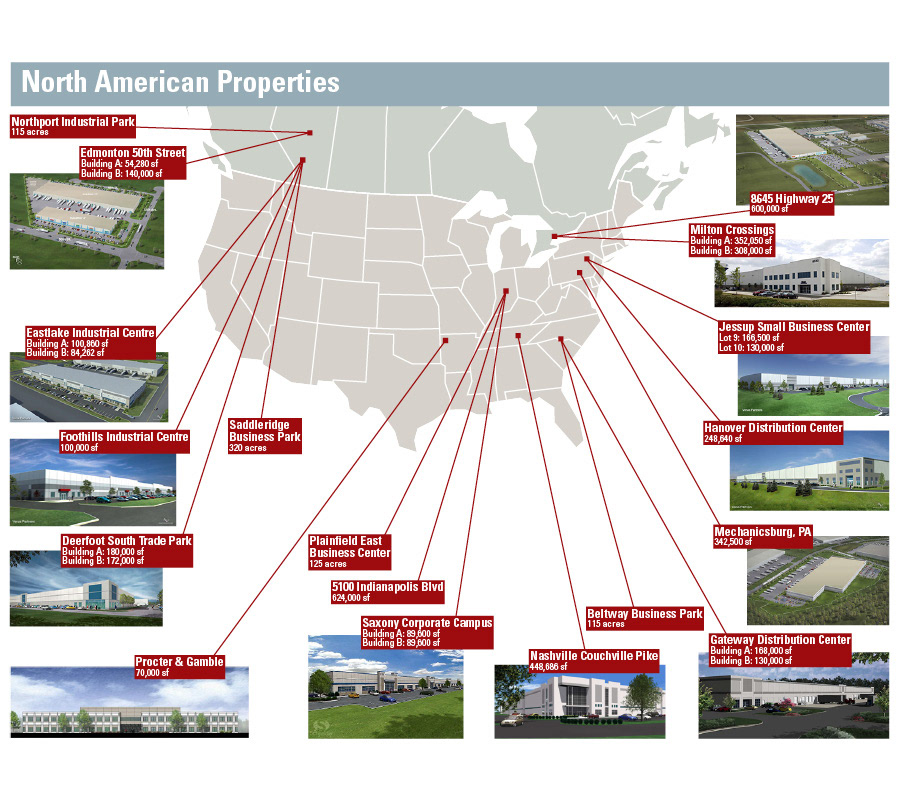 An illustrated map locates this client's distribution centers around North America.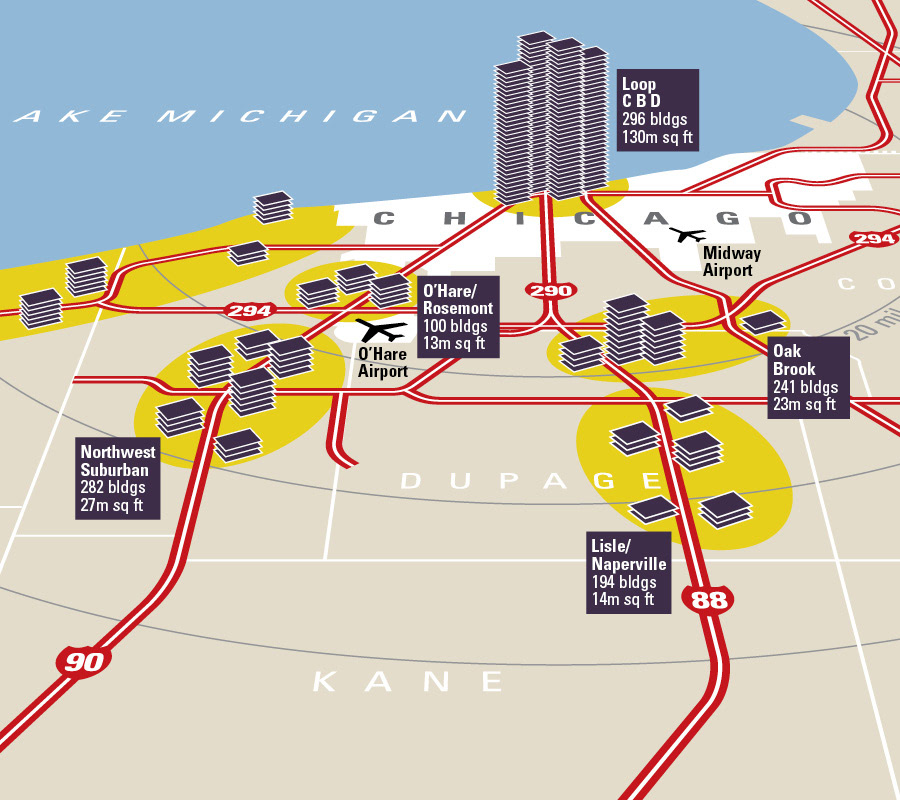 This diagrammatic map puts Chicago office leasing submarkets in perspective.

It's useful to see nearby employers in an investment offering for a suburban apartment complex.