Shaded relief gives a sense of the terrain traversed by California's railroads.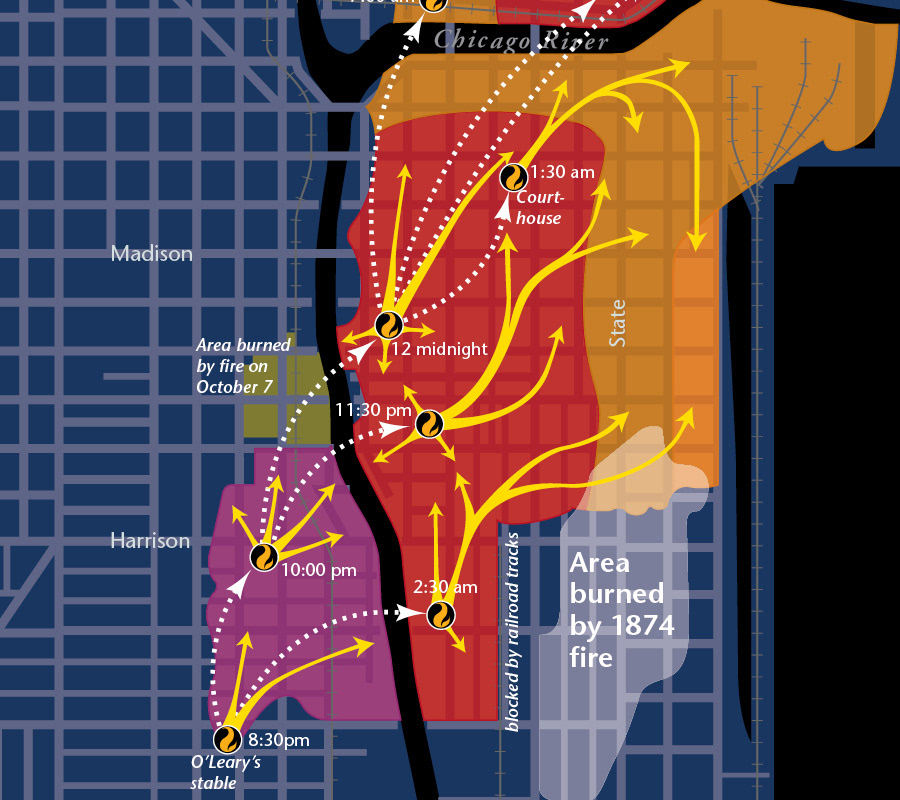 This
Encyclopedia of Chicago
map shows how the Great Chicago Fire of 1871 spread.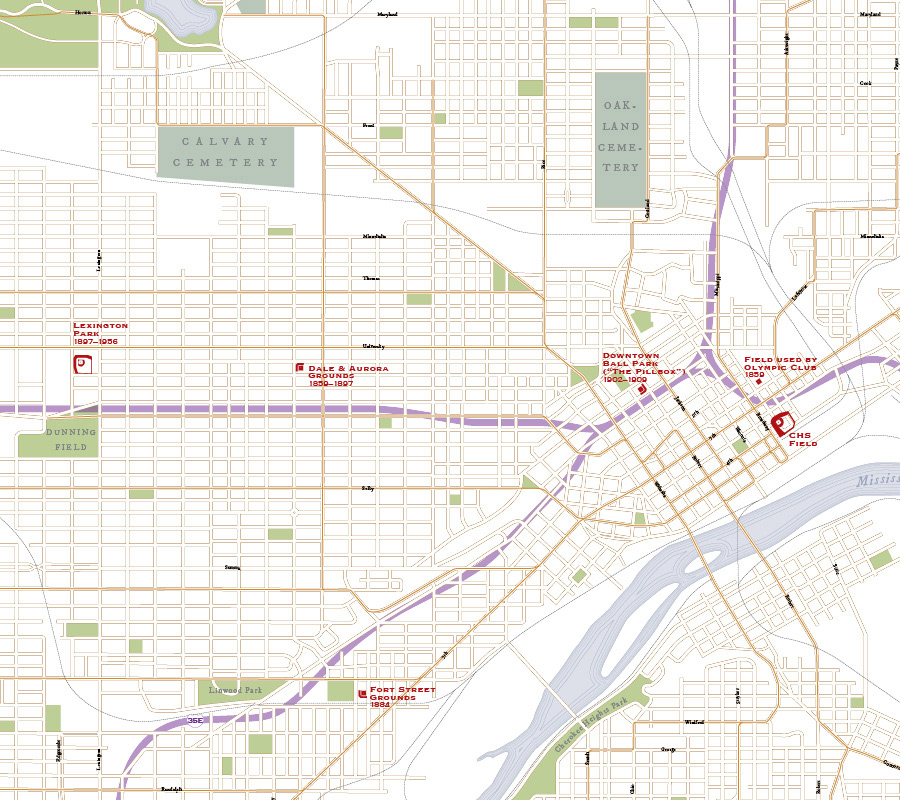 Designed for an exhibit, this 1940s-style map of St. Paul shows former ballparks and streetcar lines.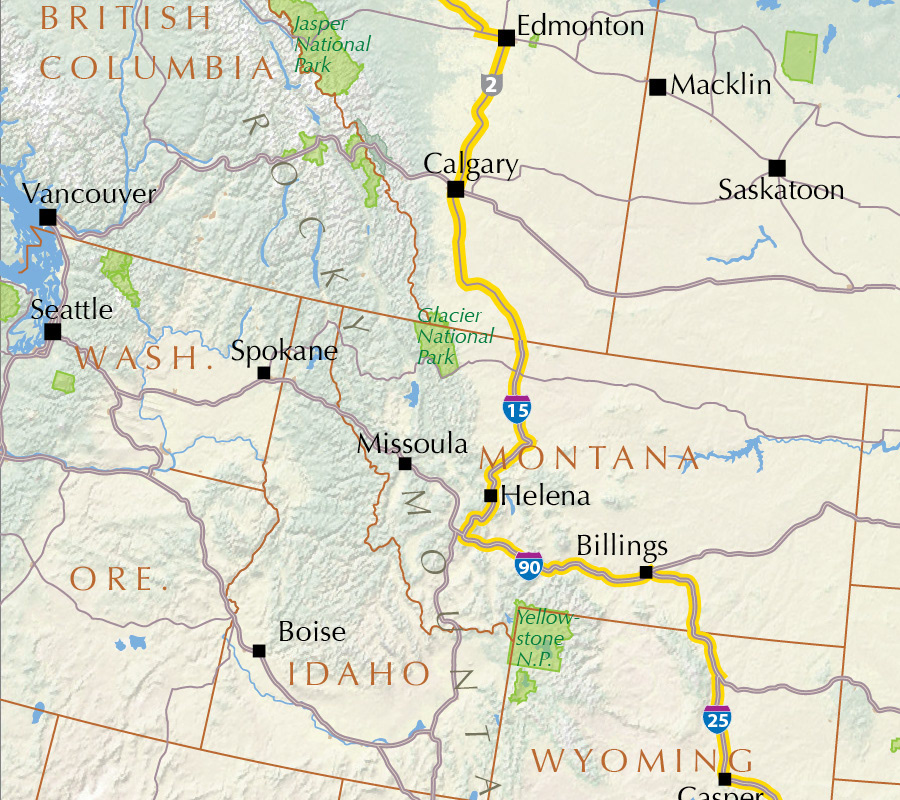 Map of a journey through the Rockies, made for a book of personal recollections.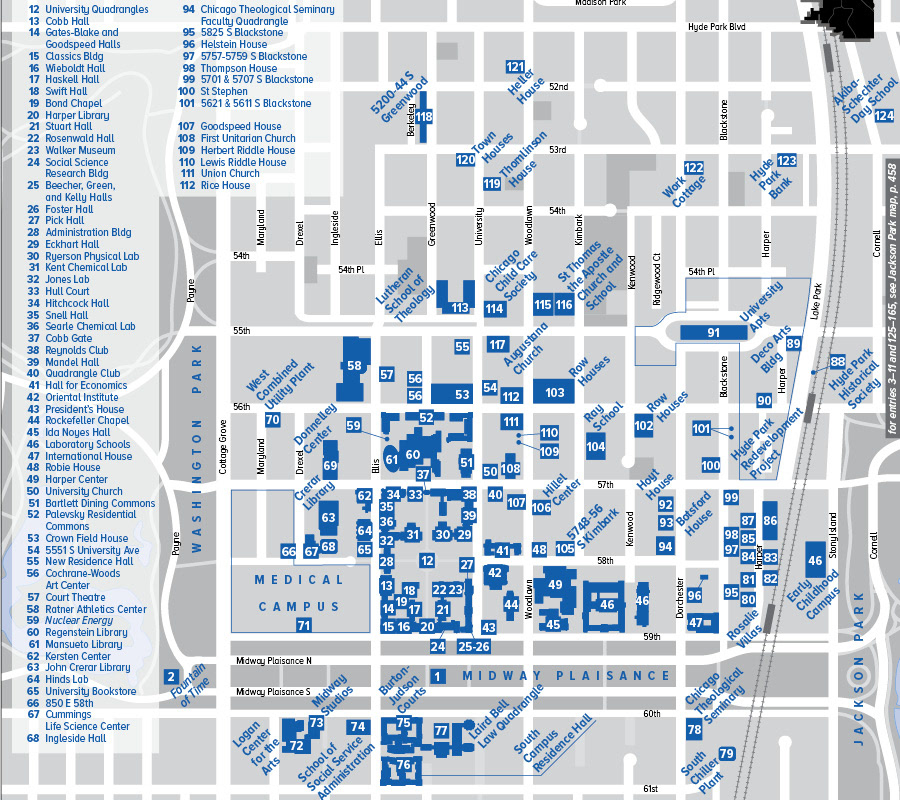 Three editions of the
AIA Guide to Chicago
have featured our maps of featured buildings.